Latest News
The Bright Ideas Challenge!
Posted on: 09/10/2020
Congratulations to Thea on being a winner of the The Bright Ideas Challenge 2020!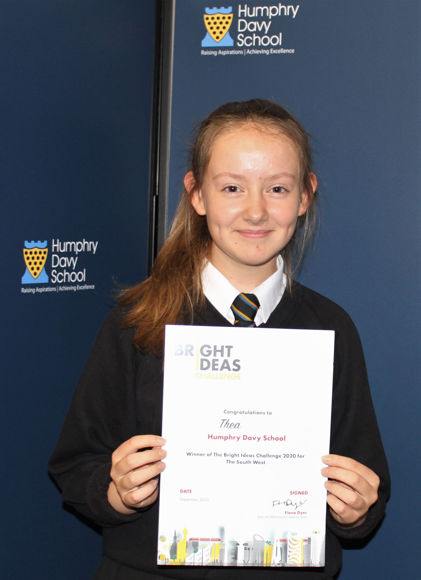 The challenge was to come up with a 'Bright Idea' to solve an energy problem faced by a city in 2050. Thea's entry was both innovative and exciting...we are very proud of you Thea!
Click here to see the winning entry!
As the regional winner, Thea has won £2,500 to boost our already extensive STEM offer here at HDS.
In addition, Thea has received an amazing STEM goodie bag packed with cool STEM kit and subscriptions.
To find out more, visit http://www.shell.co.uk/brightideaschallenge​