Clubs, Activities and Wider Enrichment
We have a huge range of extra-curriculur clubs and activities, as well as an exciting variety of wider enrichment opportunities.
To find out more, please see our video below and our extra-curricular timetable of activities!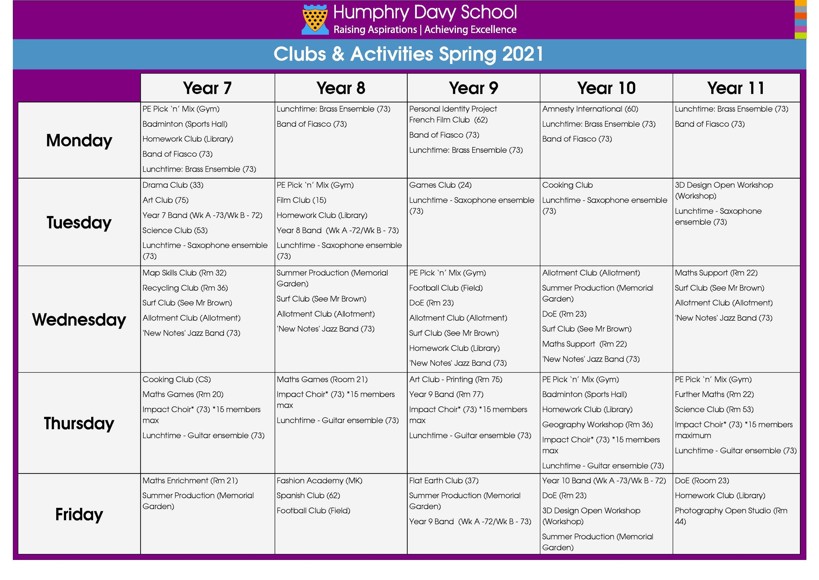 As you will be aware, students in Year 11 are in the crucial last eight months on their educational journey at HDS and we value your continued support in working with us to offer the best preparation for all our students at this important time.
We are now offering after school revision sessions running from 3pm-4pm and a year 11 tutor programme designed to support their revision and exam preparation. Please see the timetable below for details of which subjects are running their sessions on which days.
For our after school sessions there is a mini bus service for those students who wish to attend but will need transport home. Spaces are limited so if your child wishes to take advantage of this service please email; enquiries@humphry-davy.cornwall.sch.uk giving the name of your child, the area in which you live and the days your child will need to use the service. Please mark your email 'After school mini bus'.