E-Safety
If you would like to make a report directly to CEOP (part of the National Crime Agency) or to access information and advice regarding E-Safety you can do this by clicking on the CEOP image below.

The school is only notified of incidents reported to CEOP if they require our input into their investigation.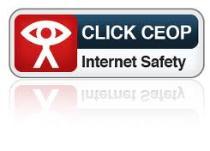 If you would like to report an e-safety or safeguarding incident to the school (you can make an anonymous report if you wish) you can do this by clicking on the HDS logo below.

These reports are for serious matters and each report will be reviewed by a senior member of staff. Reports made via this page are reviewed on weekdays in office hours, during school term times. If your report is urgent and requires immediate action to safeguard a child, please report to the Police.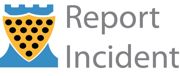 Humphry Davy School works closely with local support agencies and from time to time Youth Intervention Officers may be in school. Our Youth Intervention Officers can be contacted by phone: 101 or email: 101@devonandcornwall.pnn.police.uk.

This service is available out of normal school hours and during school holidays.
We have a designated Child Protection Team who are trained to deal with serious child protection issues. If students have a concern that they feel is too serious to deal with through their mentor, they should contact one of these staff members directly.